Thoughts on Avengers: Infinity War Article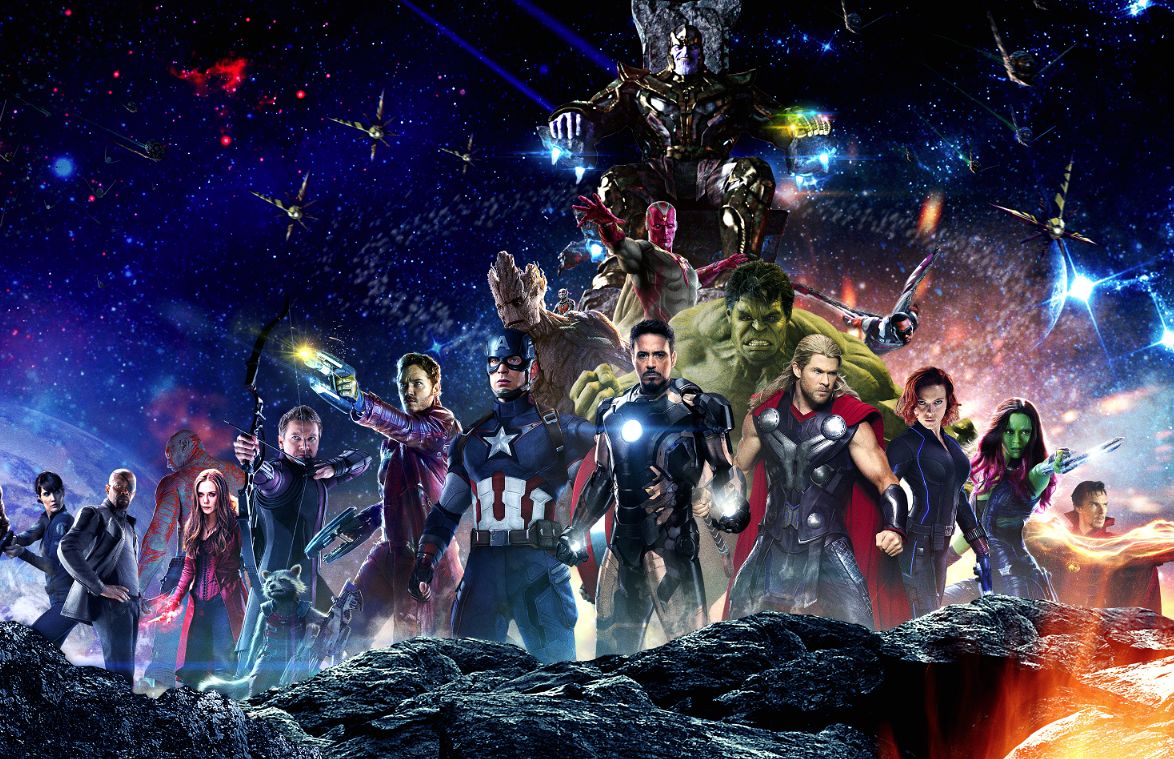 In this day and age, there's simply no getting around comic book movies in most conversations with our friends, family, or co-workers be it Marvel, DC, Dark Horse, or whatever.  They're generating so much hot buzz right now, they're looking to be the new norm for the next decade and possibly beyond.  Some thought by now we'd start to see some kind of fatigue (James Cameron thought so) and that's simply not the case.  Comic book movies, graphic novels, tv shows, animated films, and merchandise can be found everywhere.  Because its everywhere, we all have our own personal favorites –  the heroes we want to watch succeed and the villains we love to hate.  Then when the day comes we get to see our heroes up on the big screen, we want to love it so much we watch it three times or more in theatres and buy the Blue Ray or 4K Ultra when available and kick back to watch the behind-the-scene footage over popcorn.  There are two opinions that are formulated after watching a movie:  you either liked it or you didn't.  Sometimes you recognize the film had flaws but you feel as though the good overpowered the bad which is completely normal.  Now, it seems like people have to like something or the third party will berate you and tell you your wrong.
This article was inspired from a different article from Collider Video.  I follow them on Twitter and watch their Youtube videos frequently they do good work.  The last video had a simple title that read "Is It OK to dislike Avengers: Infinity War?"  Well, is it?  Here's my simple answer:  of course its okay to dislike Avengers: Infinity War!  Why do we have to like it?  We don't!  If you didn't like Avengers: Infinity War, that's more than okay!  I know for a fact that a large number of people didn't like it.  Some of my friends didn't like it.  They thought it was overstuffed, contained plot holes, and didn't go full-on dark side like the trailers suggested and they're die hard comic fans.  I liked the film.  I did think it was overstuffed with characters and focused on the wrong ones at times but that was to be expected for a movie ten years in the making.  I also thought it played it safe when handing the fates of certain characters.  It had flaws and issues just like any other movie out there whether comic book related or not.  No film is truly perfect.  The Godfather is not perfect, The Dark Knight is not perfect, Mad Max: Fury Road is not perfect, Avengers: Infinity War is not perfect.  Perfection just isn't available in cinema but hey, that's my opinion.  Films can be masterpieces but not works of absolute perfection.
It almost comes off like a crime for not liking a film and that's just wrong.  Yes, this movie reached 1 billion dollars faster than any movie in existence, it broke box office records, it's getting a part 2 in 2019.  All excellent accomplishments, but does that still mean we have to like it?  No it doesn't.  To be honest, this idea first came into my head when Black Panther was released in February 2018.  That movie had so much hype it was through the roof!  Then came the fresh reviews and that excited people even more.  But something else happened: those that didn't give the movie a positive review on Rotten Tomatoes had their opinion berated and trended on Twitter to be scoffed at and that right there is just plain wrong.  If they didn't like it, oh well!  Move on.  Just like Avengers: Infinity War I liked Black Panther.  Had lots of color, great characters, solid story, and sharp direction but its a movie with issues and not in my top 3.  Some of the CGI was very unpolished, Vibranium could basically do everything and anything, and the villain completely overshadowed the main hero.  Michael B. Jordan stole the show as Killmonger and was the best villain since Loki.  Not saying Chadwick Boseman wasn't good I thought he worked very well as Black Panther.  I just thought Killmonger had that IT factor where you couldn't take your eyes off him and when he's off screen, you want him to come back that instant.
To bring this all home, lets leave off with a final note.  All film is subjective.  We all have our own personal feelings and perceptions towards things we are exposed to.  For example if you love, I mean LOVE Star Wars Episode 1 The Phantom Menace, then I'm genuinely happy for you.  That's great!  Most people may not agree but so what?  Your allowed to love that movie.  If you love Suicide Squad, that's awesome!  If you didn't like Black Panther or Avnegers: Infinity War, that's okay!  I recognize those movies had flaws yet the good outweighed the negative.  There was more to appreciate that the issues present didn't take me out of the viewing experience.  As said before, no film is perfect and everyone is entitled to their own opinion.  What needs to stop is the majority consensus telling you your wrong and stupid about not joining the crowd if don't follow their beliefs.  That's not right.  Don't simply drink the Kool-Aid and jump on the bandwagon.  State your feelings.  Have a voice.
What did you guys think about Avengers: Infinity War?  Did you like it?  Did you dislike it?  Do you think part 2 will be better?  Let's find out
-JohnBoy